Thursday, November 18, 2004
Around the neighborhood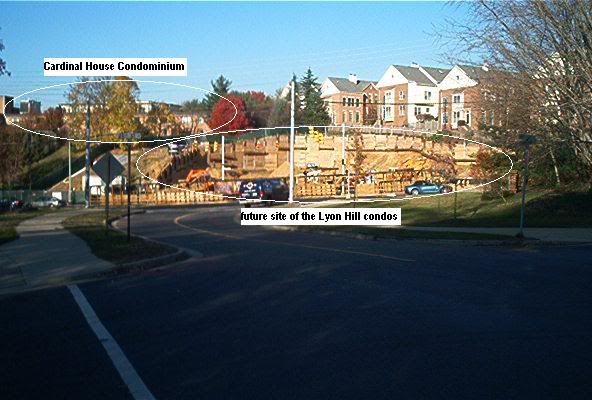 This first picture shows the newest construction in my neighborhood. A small part of my condo building, the Cardinal House, can been seen. The new condo that is being built will overlook the CHC's pool area, although it isn't yet apparent
how much
it will overlook it.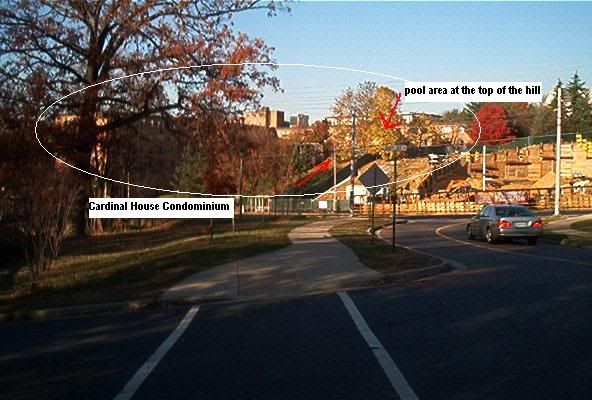 The Cardinal House is shaped like a plus sign and is built into a hill, which is how the pool access ends up being off the 4th floor C-wing.
A sign hanging in front of the
Lyon Hill Condos
says, "starting in the $600s". Wow! Jen and I paid just under $190k for a 759sq. ft. 1BR condo. That was in October of 2002. Already, condos in our building of the
same size
and
even smaller (!)
are selling in the $270s. Our friends that also live in the Clarendon area (see below), April and Clay, rent a 2BR in the buildings above the super fancy shopping center that has a Crate & Barrel, a Pottery Barn, a Williams-Senoma, a Container Store, and a Barnes and Noble. They recently closed on the most beautiful all-brick house in Charlottesville, and will be moving in the next year or so. Maybe Jen and I will follow them so that Clay and I can get our band started.
More on this later, but for now, I want to share some scenes from my North Arlington neighborhood.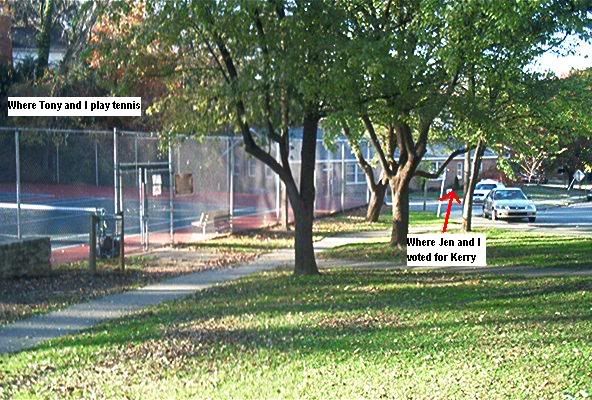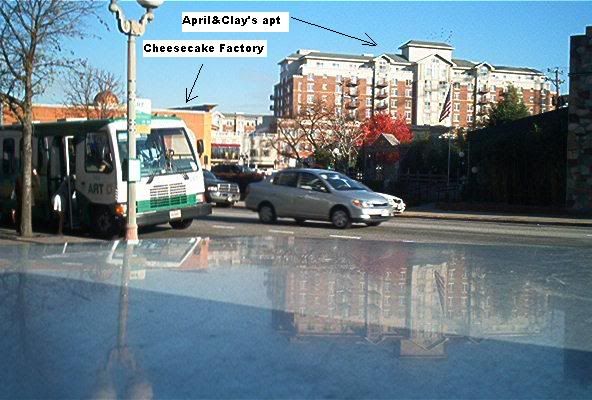 This large block of buildings and commerce that houses The Cheesecake Factory also houses Tony's favorite restaurant,
La Tasca
. Maybe I'll get a picture of it next time. There is also a tanning salon in there with a REALLY, REALLY tan guy who works there.
The green and white bus in the picture is an ART bus, or Arlington Rapid Transit. Limited coverage, but slowly growing. One time, Jen and I saw an ART bus miss hitting a pedestrian by about a foot. The bus was going about 40mph at the time
while making a left turn.
We called in to report the driver and found out that the driver, at the time we saw him, was finishing his last shift because he had quit.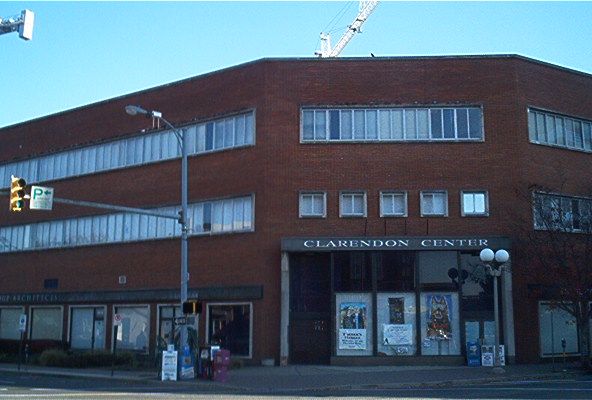 This building is diagonally across the street from the Clarendon metro station. I don't think it'll last long. With the amount of new construction going on in the area, I'm pretty sure that I'll get demo-ed and something a lot taller and fancier will go in there.