Wednesday, March 23, 2005
Oh man - SPRING HAS SPRUNG!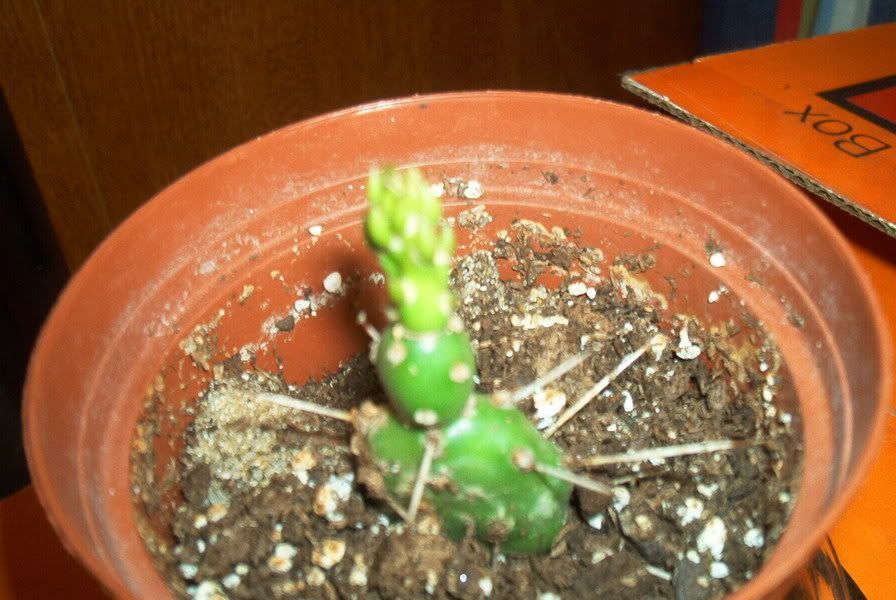 This is my little cactus almost exactly a year ago. I literally picked it up off the ground from a sand dune in Nags Head, NC. Actually, the part that I picked up was just the section closest to the dirt, with the sharp quills. I thought I'd try to get it to grow and I've had a lot of luck. This is it now.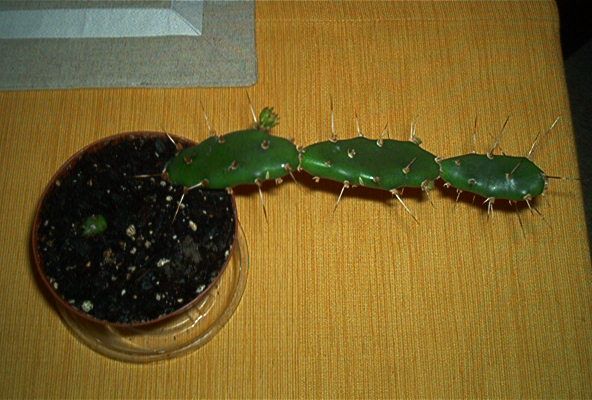 For perspective, the pot in the first picture is the same pot in the second picture. It is about 3 inches in diameter. The cactus now is about 7 inches long.
This third picture is why I am so excited about it now.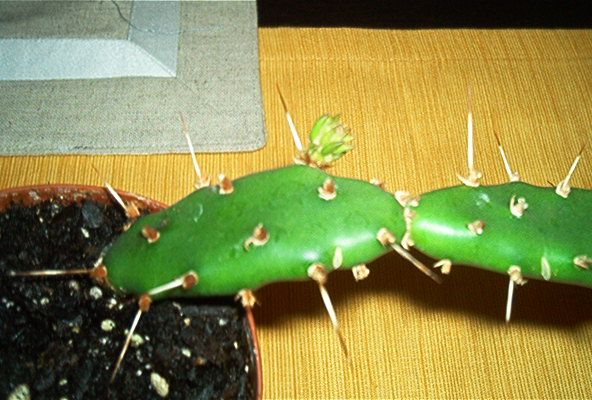 You can see the new growth starting by that one quill and there is similar stuff happening all over the cactus, but too small to really be able to see yet. In a month or so I will post a new picture. I think this thing is going to explode.
When my family returns to Nags Head this summer in July, I think I'll bring the cactus with me to sit on the counter. Everyone will be amazed.
Comments:
There's a lady down the street from us who got one of those tiny mini-cactus things people put by the window in the early 1970s. It's six feet tall now. Lately plants don't live so long at our house. I'm jealous.
Post a Comment